Welcome to CANAonline: Family-Oriented Events Culture Networks Let's do it together
We are happy to know that you have chosen to find out more about us online. We cherish the hope that you will find the information about CANA that you need. We are always looking to foster strong relationships with people from every community.
"Our mission is to unite and empower the Caribbean Community of North Alabama by fostering economic and social networks that promote interaction, the continuity of Caribbean cultures and the advancement of the Caribbean community."
About Caribbean American Heritage Gala
June is Caribbean American Heritage Month.
"In June 2005, the House of Representatives unanimously adopted H. Con. Res. 71, sponsored by Congresswoman Barbara Lee, recognizing the significance of Caribbean people and their descendants in the history and culture of the United States. On February 14, 2006, the resolution similarly passed the Senate, culminating a two-year, bipartisan and bicameral effort." In recognition of this month CANA will be celebrating Caribbean American contributions and the special relationship between the U.S. and the Caribbean. READ MORE
13th Annual Caribbean Day at the Park (Sunday, September 4)
God willing! this will be the best Caribbean Day at the Park so far. Culture, music, food, games, entertainment to the nth degree. We are anticipating a large crowd. Join us on this journey to give Huntsville at absolutely fantastic event - in a FAMILY-ORIENTED atmosphere! SIGN UP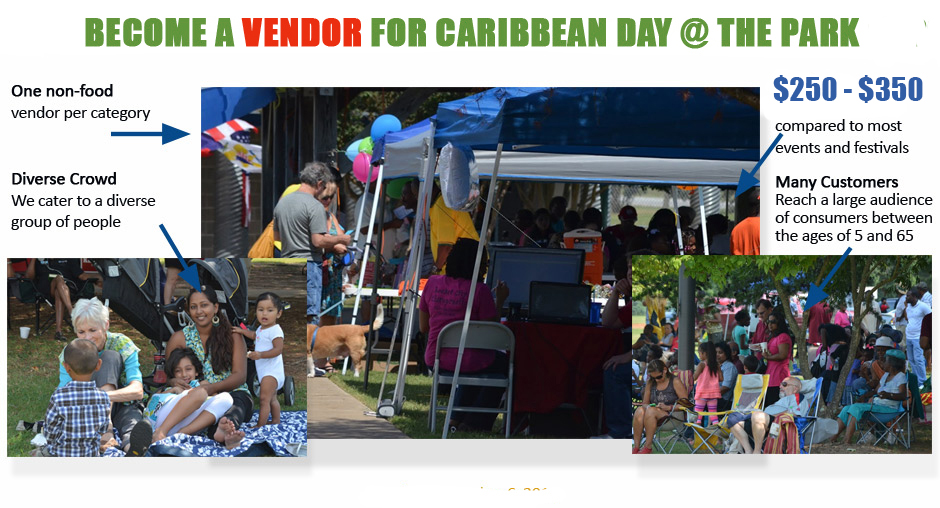 What We Have Accomplished Together
Doesn't matter if you have been a volunteer or a sponsor. We are indebted to you for so much accomplished.
Wow, See What Others are Saying about CANA
Incredible! My husband and myself enjoyed the event so much, we can not wait for next year. I have not tasted a jerk chicken like that in a while D. Rogers
Enjoyed it. Sorry that it had to rain.
A. Pitts
, Event Goer
Every year it seems like the event is getting bigger. Kudos to your guys. Need to see more steel drums and more culture
J. Aulin
, Event Goer
This should be done twice a year and perhaps think of changing Caribbean Day at the Park. Loved every bit of it
C. Peir
, Event Goer
This was my first time. Now i know I will be there every year. Like the fact that there are children activities
Z. Stone
, Event Goer
Kush Reggage band play some really good tracks. My husand and I saw the event on the Decatur Daily and we are really glad we came. Next time I will remember to bring lawn chairs
M. Paul
, Event Goer
Did not know that there are so much Caribbean people living in Huntsville. You guys make us proud. Excellent job
M. George
, Event Goer
I came all the way from Birmingham for some Rooti skins. Need more arts and craft vendors.
L. Fabin
, Event Goer
So happy to see a large diverse group of people. That was wonderful to see. It was clean and lots of fun.
D. Roosevelt
, Event Goer
Got there about 12 oclock, was not much then, but soon after the place quickly came alive. well done.
B. Richards
, Event Goer